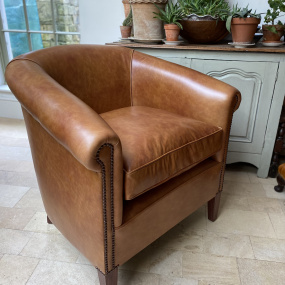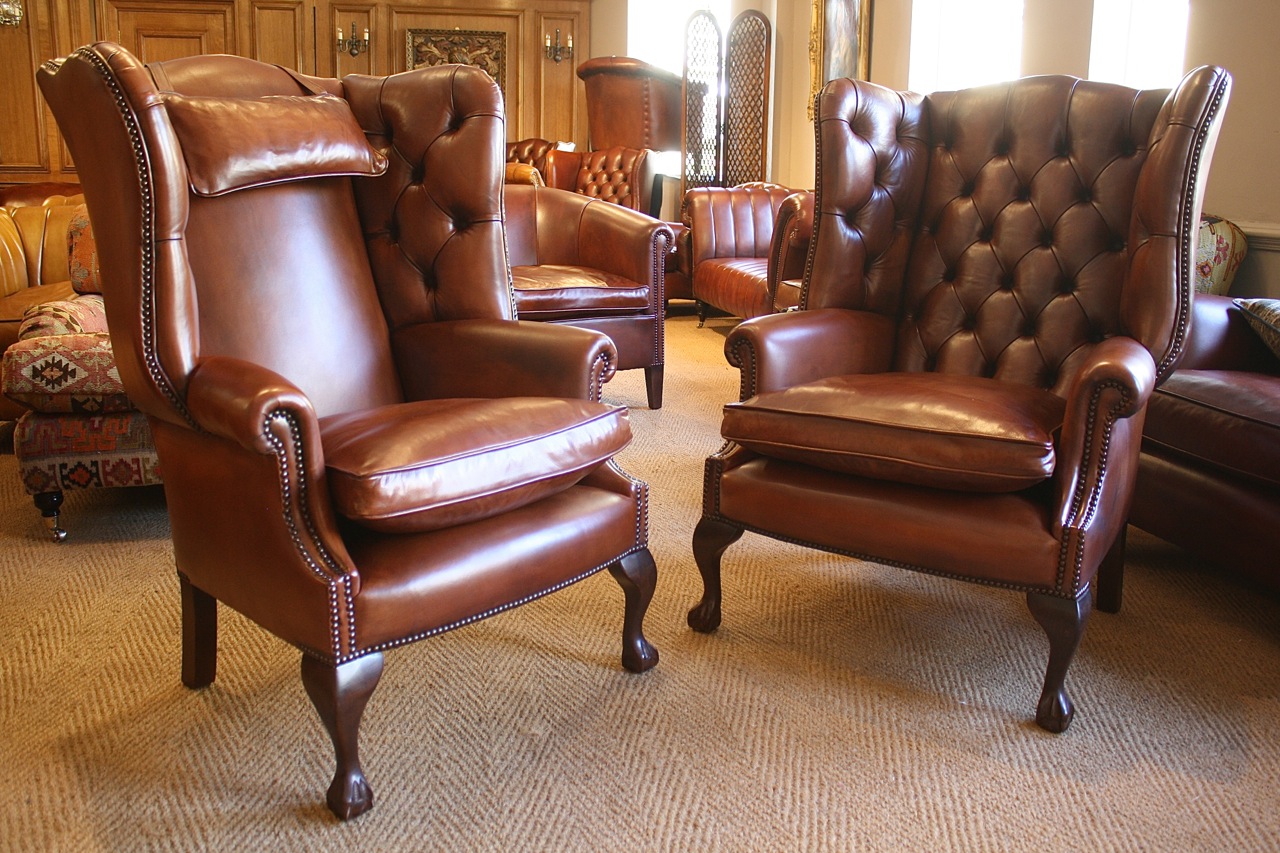 We are a small family business that began in 1988. We have had a number of shops in Bath and London over the years, but we are now operating from home in Bath.
We specialise in classic period sofa & chair designs upholstered in leather and kilim, plus we reupholster English and French antique chairs.
Please do get in touch on 01225 447920, or drop us a line via the website contact page.
Subscribe to our free newsletter
for all our latest news
Mr MG - Surrey. April 2016
"The chair and stool arrived and they all match.  It has been really nice to use them again, and I have dozed off already.   It is unusual for a Company to pay so much attention to quality and detail these days, and your time and involvement in sorting this out satisfactorily is very much appreciated.    Please thank the craftsmen involved for me."
Available now